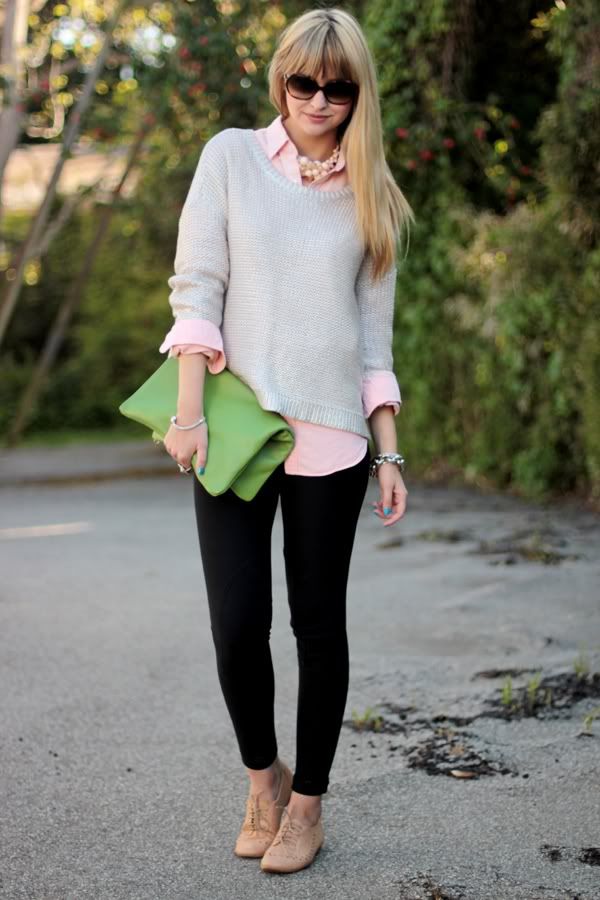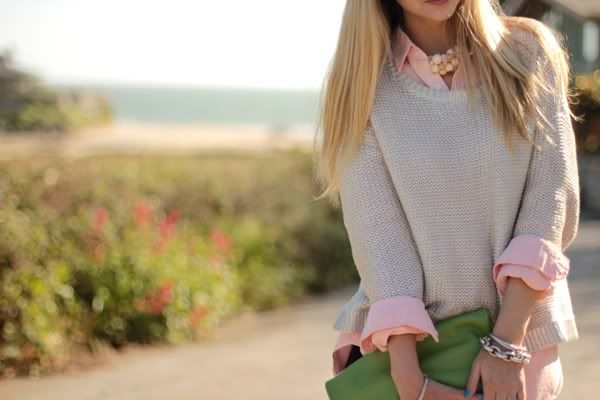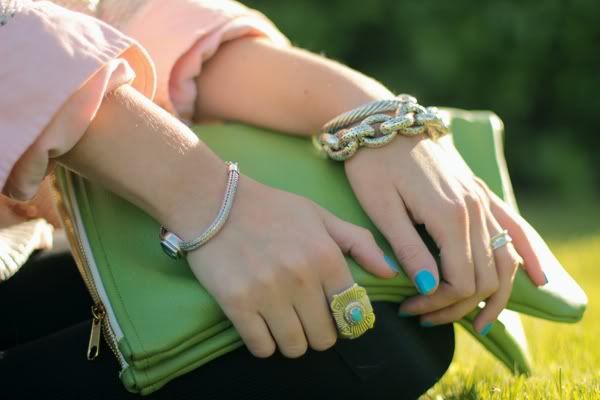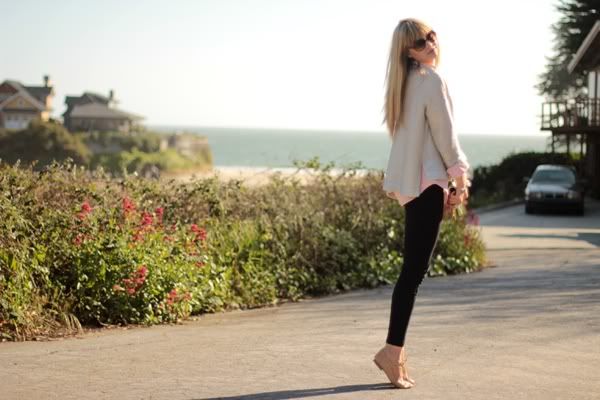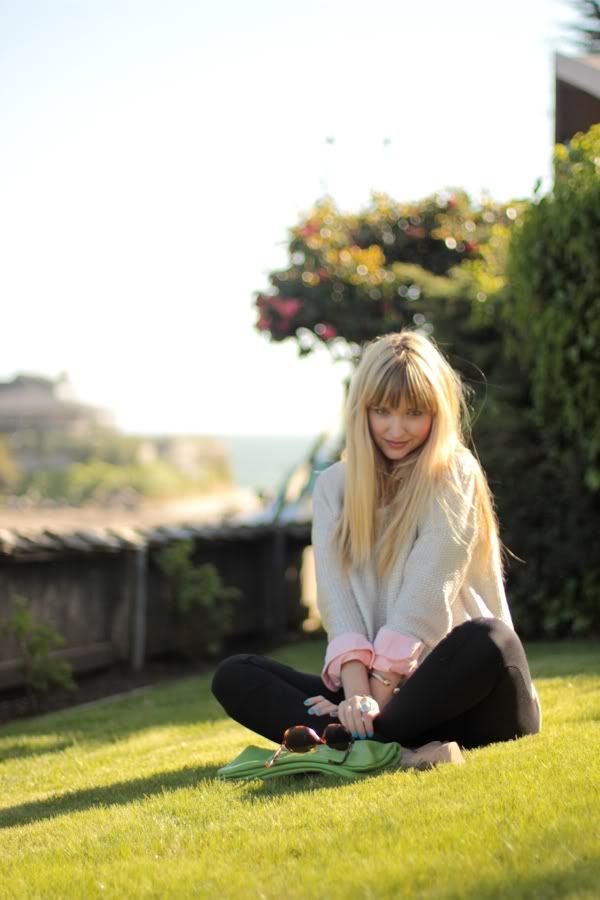 (pink button down- J. Crew, sweater-H&M, bag-c/o American Apparel, necklace-c/o Stylesofia, shoes- Forever 21, pants- c/o American Apparel, sunglasses-YSL)
Arrived in Los Angeles! Let the house hunting begin.
I'm already missing SF and my Starbucks friends who always have my coffee order ready, the doorman who always waits to open the door for me after my 100th coffee run, and most of all the smiling faces of everyone at the Chictopia office. Sigh. This is going to take some getting used to.

Staying at my parent's house and living out of a suitcase is going to make this all that much more interesting.
I'm going to have to get creative with whatever it is that I actually packed in my lonely little suitcase. Knowing my packing skillzzz, I'll probably end up with candy bars, a few mismatched tops, and something as useful as an oven mitt.

P.S. Some of you have mentioned your concern that LA might make my style sloppy or lazy. It wont, I promise.