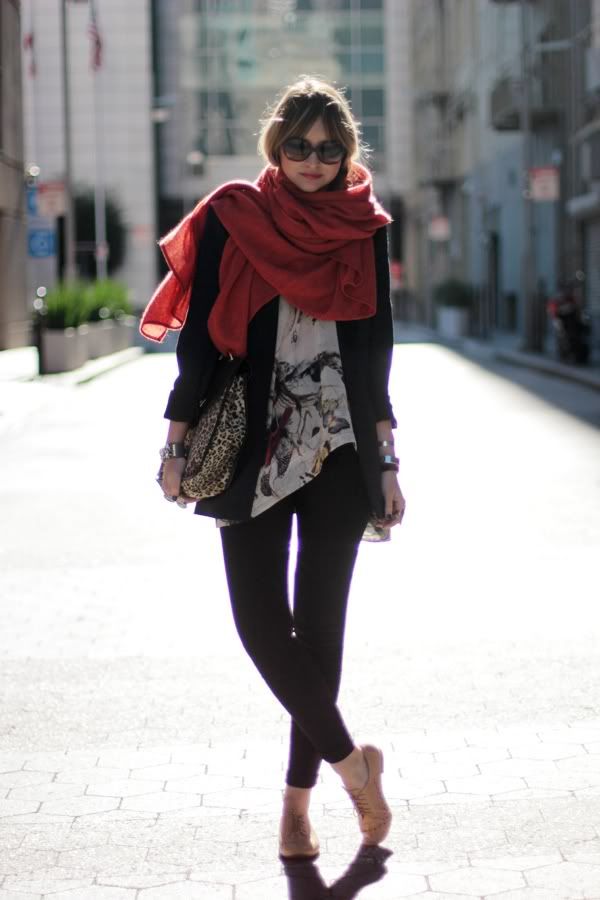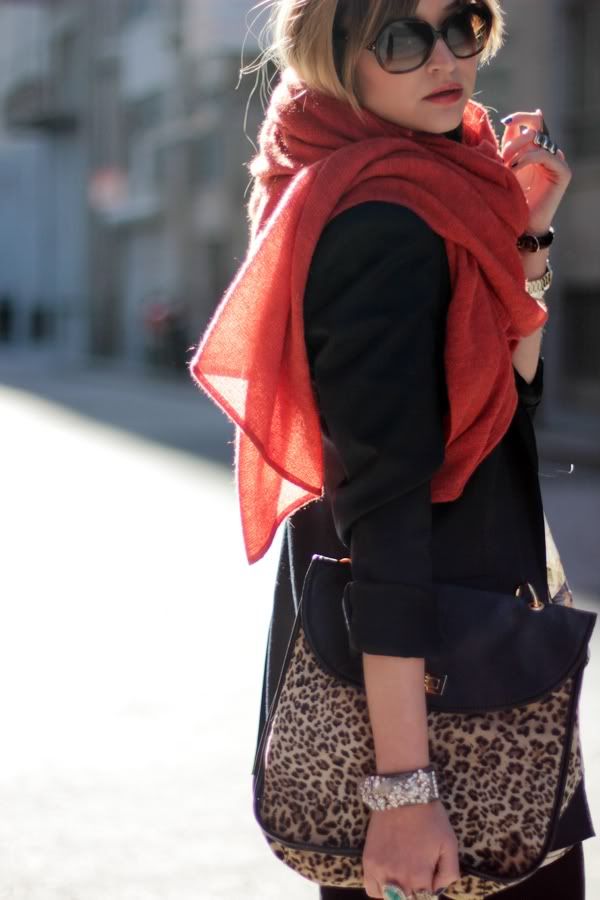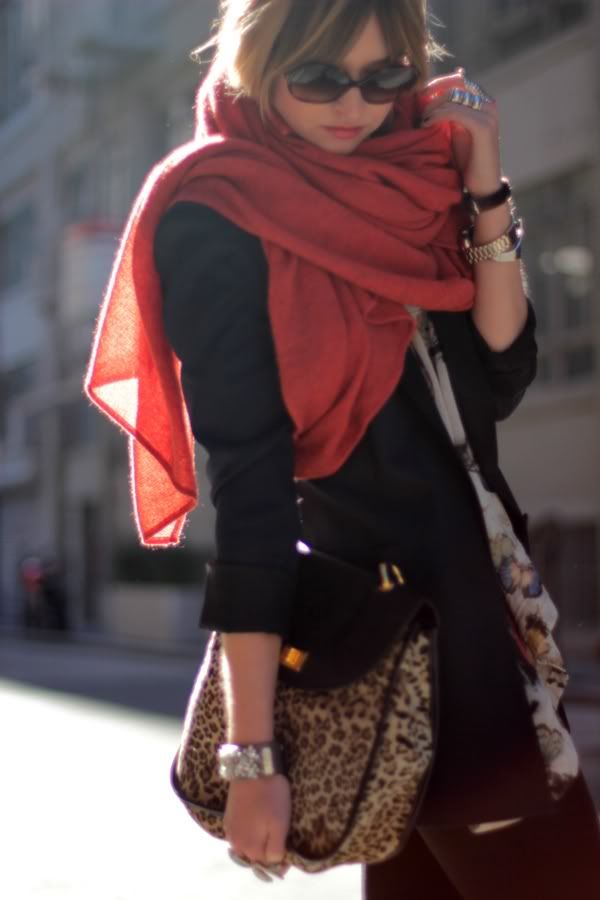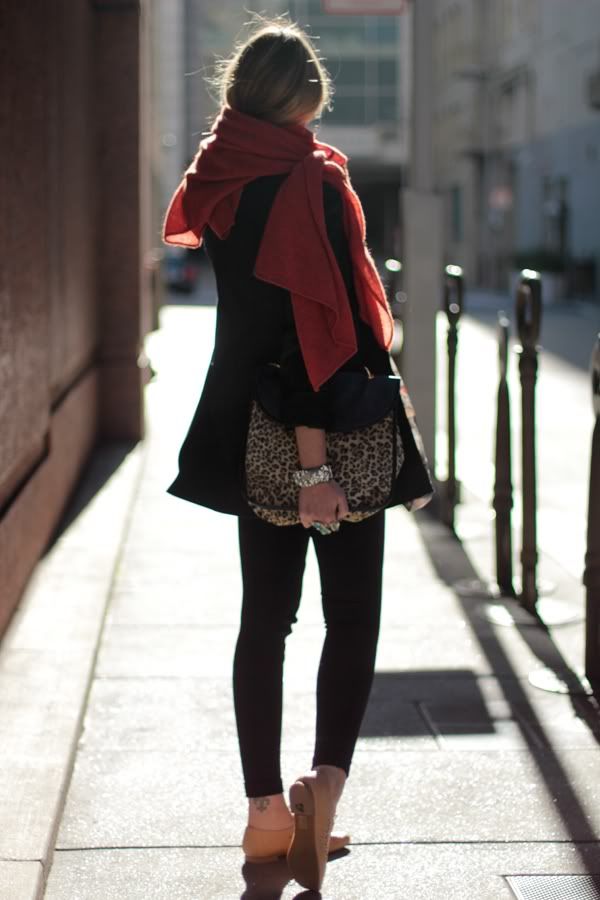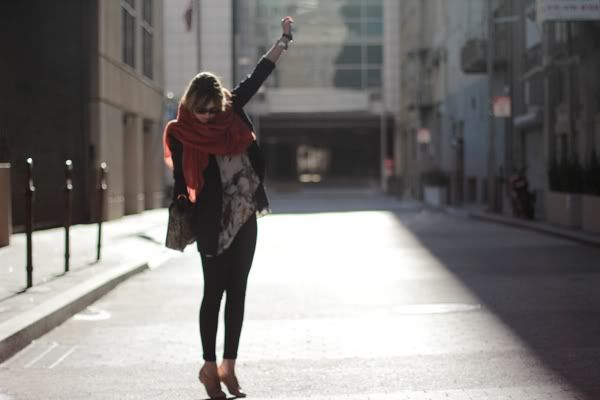 (boyfriend blazer-c/o Bird, blouse- All Saints, cape/scarf- Qi cashmere, pants- c/o American Apparel, shoes- Forever 21, bag-Forever 21, silver bracelet- c/o Style by Marina, sunglasses-YSL, blue ring-Crossroads)
Even though SF sometimes spoils us with glorious weather, it's still winter. No amount of spring shopping or dreaming will change that. I've already started wearing my breezy spring favorites, but I've been pairing them down with heavy knits and thick layers to keep warm.

Speaking of knits, there's nothing like finding the perfect chunky scarf, bonus points if it can double as a cape.
This one in particular gets extra bonus points for acting as a pillow on my flight to NYC.
Oh and the color is called persimmon, sounds much better than orange.