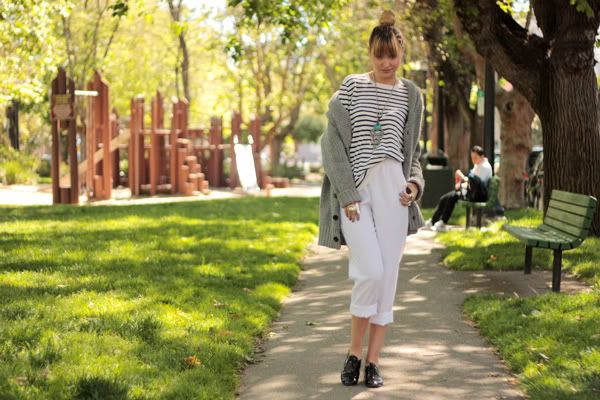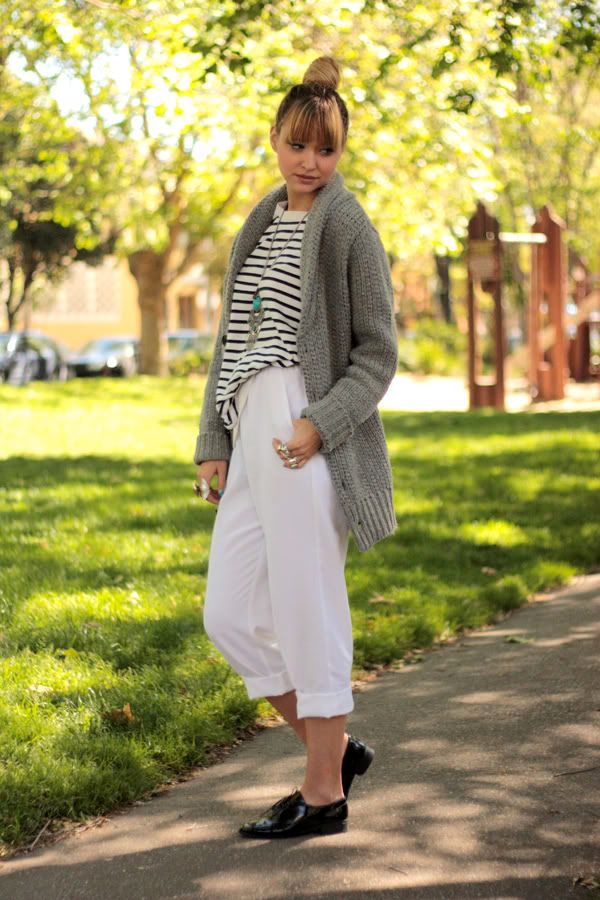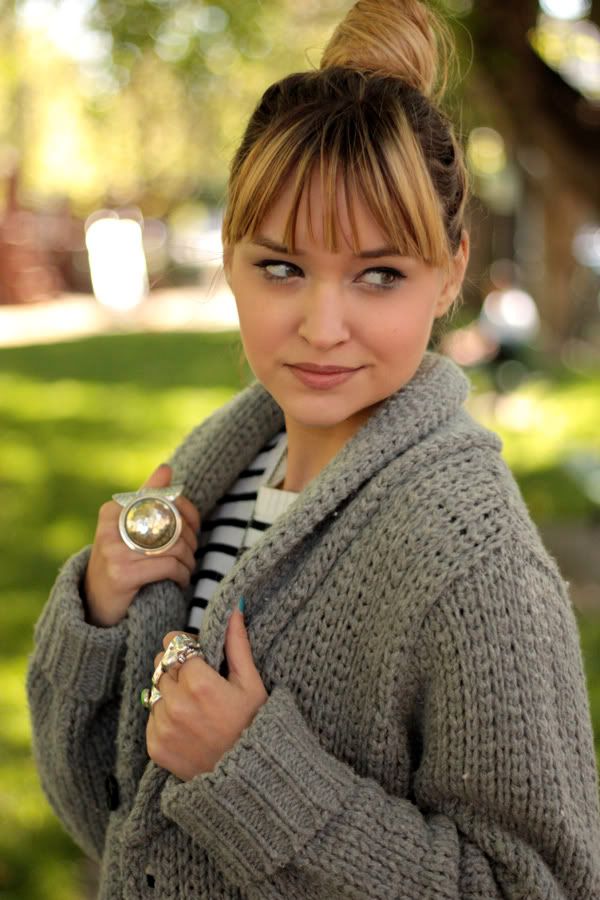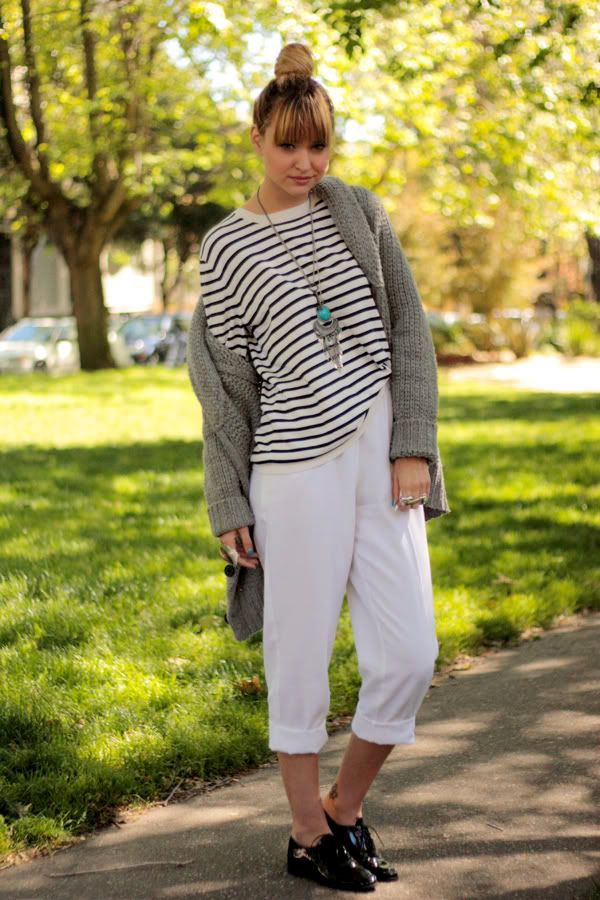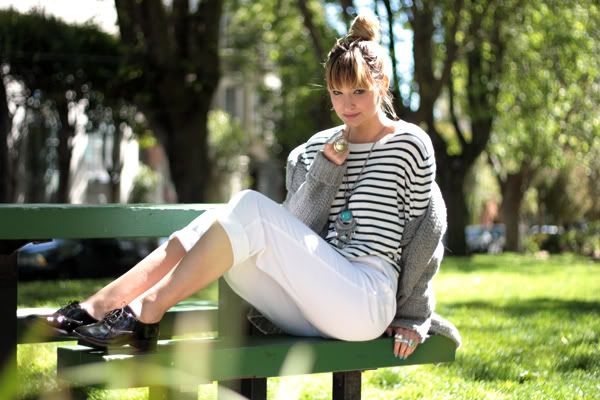 (pants-thrifted, both sweaters-H&M men's section, shoes-courtesy of American Apparel)
Did you guys miss my bangs? I look different without them don't I? I keep debating whether or not I should grow them out or keep them.
I've been living in these white pants lately. The pants are easily dressed up or down, and look adorable with little socks and my Aldo wedges (outfit pics coming soon). This is my casual menswear inspired look.