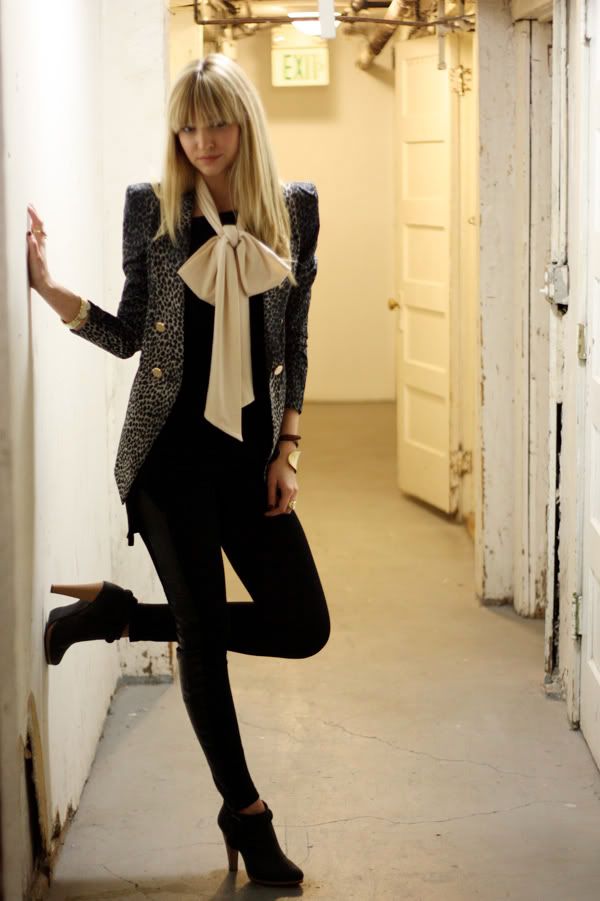 It looks as though I am about to get abducted here.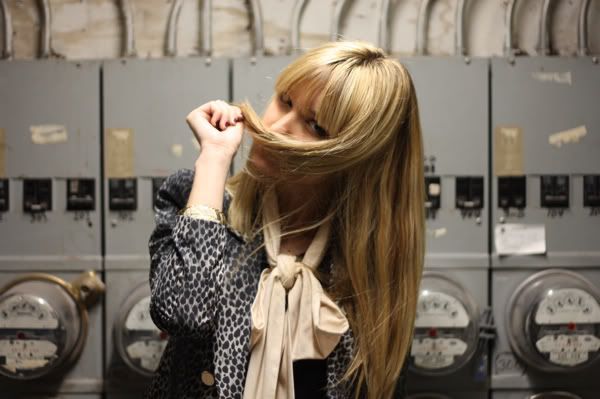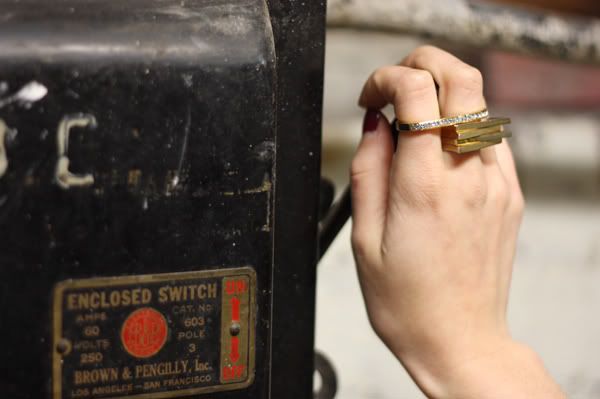 (blazer-
Modcloth
, black dress as tee-A Wang, paneled leggings-Nastygal, boots-H&M, sash-American Apparel)
Lately the weather has been decidedly cranky, unable to make up it's mind and periodically drenching all of SF with unnecessary rain. Since rain + camera = no good, I decided to go play around in the basement. My basement, like much of the entire building, is a curious place. There are so many nooks and crannies to explore, you always end up unwittingly finding some long forgotten artifact that was trash to someone else, but immediately becomes a must have treasure in my strange, hoarding mind. I have to admit that I love finding things. One of my favorite pastimes (when I still had a car) was driving around to the Goodwill drop off stations in the middle of the night and rummaging through other people's discarded items. Yup, I am that dumpster diving, crazy lady who you see on the street and wonder how she got there. And I am happy to have my boyfriend as a partner in crime, his artistically inclined mind always finds use for the things we drag home.
A huge thank you to
Modcloth
for sending me this amazing blazer.